Meet Stacy Bowers
OVER A DECADE OF SALES, SERVICE AND SATISFIED CLIENTS IN IDAHOME!
Our quality of life in Idaho is unparalleled!!!
Do you find yourself dreaming of a place where trophy trout fishing, incredible hiking and biking trails, golfing, boating on pristine lakes, epic skiing, as well as world class rivers, fine dining and entertainment are just outside your door?
We have all that and more in Idahome!
We are consistently voted Best Places to Live and Work in numerous publications for our quality of living here in Idaho. Inexpensive living costs, excellent schools, abundant culture, safety and recreation are top priorities in our local communities, come see what all the talk is all about!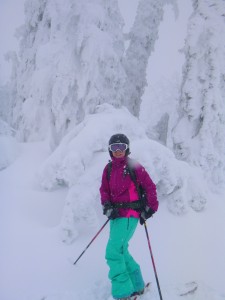 As a proud native Idahoan, I've spent copious amounts of time exploring all Idaho has to offer!
Moving to the Real Estate field in 2004 and becoming an independent agent was a natural progression for me. With more than two decades of experience in direct sales and marketing, I possess the skills, knowledge and patience to listen and understand my clients needs and wishes.
My mission as a Realtor is very simple. I bring home buyers and sellers together to complete stress-free transactions honestly and ethically, fulfilling clients' needs efficiently. The combination of my decades of years of sales experience and educational studies, have proven results as an effective negotiator, with numerous successful transactions and many positive referrals. My main focus is on educating my clients so they feel confident moving forward with their transaction, knowing they've made the best decision for themselves. I truly respect and appreciate each and every client I work with and ensure their experience is a positive one!
As a member of both communities, I'm familiar with the neighborhoods, as well as the remote areas this Valley offers. I'm accessible at any time to assist you and in finding the perfect mountain relaxation getaway or a place to call home. Whether it's a home on one of the many splendid golf courses, a ski retreat, a lake front getaway, or just a comfortable place among nature or the city lights to relax in, I am here to help you find your dream Idahome!
Contact me today!
MCCALL / DONNELLY / CASCADE – MOUNTAIN CENTRAL REGION
BOISE / EAGLE / MERIDIAN – TREASURE VALLEY
ALL OF SOUTHWEST IDAHO!